Welcome
Dear Parent / Guardian ,
I would like to take this opportunity to welcome you to Drumnamoe Nursery School's website. Through this we hope to give you a flavour of what happens in our school and provide you with all the information you need in relation to your child's Nursery experience. We recognise that life can be busy and it is not always possible for you to visit the school in person, therefore hopefully through visiting this site, you will feel a better sense of belonging.
You, as parents and guardians are the children's first educators, therefore we welcome your input. Together with the staff, our Governors, the children and the wider community, our aim will always be to make every child who comes to Drumnamoe feel special. Please feel free to contact us at any time as we work together to make your child's nursery experience the best that it can be.
Emma McDonald (Principal)
Latest Photographs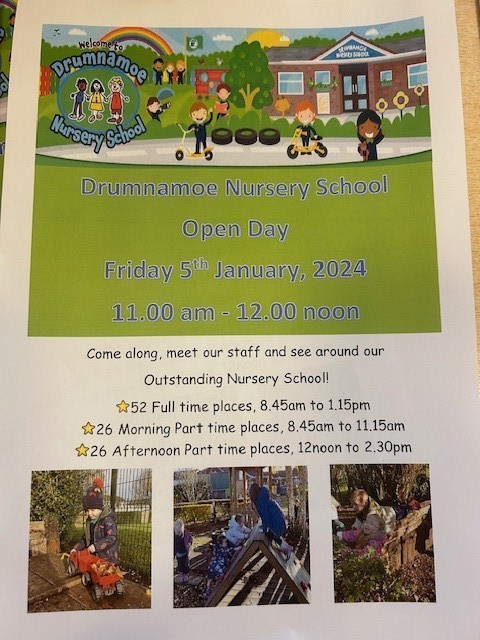 Drumnamoe Nursery School, Levin Road, Lurgan, Craigavon BT67 9EU
Phone: 028 3832 9384